If you're a regular here, you know I am a HUGE fan of Ragnar Jónasson, so you'll guess it's an honor to be part of the cover reveal for his next book!
The Book
Una knows she is struggling to deal with her father's sudden, tragic suicide. She spends her nights drinking alone in Reykjavik, stricken with thoughts that she might one day follow in his footsteps.
So when she sees an advert seeking a teacher for two girls in the tiny village of Skalar – population of ten – on the storm-battered north coast of the island, she sees it as a chance to escape.
But once she arrives, Una quickly realises nothing in city life has prepared her for this. The villagers are unfriendly. The weather is bleak. And, from the creaky attic bedroom of the old house where she's living, she's convinced she hears the ghostly sound of singing.
Una worries that she's losing her mind.
And then, just before Christmas, there's an unexplained death and Una's life going from bad to worse . . .
The Cover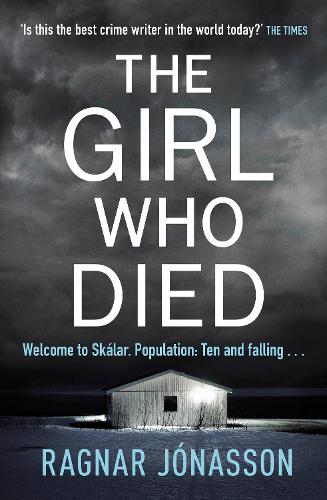 Don't you feel this story calling you??? I do!
Join me and pre-order here
Thank you to Michael Joseph Books for inviting me to be part of this cover reveal!